JHernando presents Tramosort and Tramolog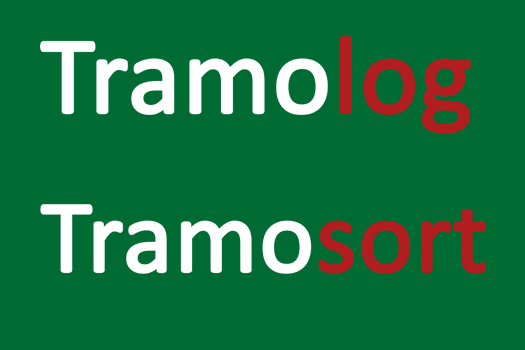 Highlighting intralogistics as the field dedicated to the optimization of logistic processes of materials that is produced at the manufacturing point or in the warehouse, in direct contrast with logistics (referred, in that case, to the transport of products to a place outside of its manufacturing point), it is essential for companies to guarantee efficiency and full control from the end of the line to the warehouse and the shipping area.
That is why in recent years a priority role is being given to warehouse automation. For this and first of all it is crucial to be clear about warehouse strategies and that they are correctly aligned with those of your company. In this way, we will not take false steps and we can be prepared to face some of the logistical challenges that began to emerge in recent years and are expected to remain relevant or increase in 2020, such as the definitive settlement of ecommerce, the increase general expectations of speed and delivery of orders to customers, or the continuing need to keep costs low in the processes.
Having shown that, in general terms, the management of the logistics flow significantly increases the positive results when all levels of the intralogistic chain are automated, the problem that arises for many warehouse managers is that when considering investing in automating their facilities, not always are clear where to start. In addition, many companies have become accustomed to maintaining their same warehouse strategies, established by who knows who in the company years ago, with minimal adjustments from time to time, because they feel that year after year the strategy works, and they don´t see a need to change it. Although this conservative strategy might seem useful, in the medium and long term it should be positive and necessary to introduce changes that allow us to continually adapt to the demands of the market, and should not be feared but confronted with courage.
The first thing that the warehouse manager should analyze is what is currently working and what is not in his strategy, and how automations will work in the supply chain. Probably the best at the beginning is to analyze if in your picking system all the means are being put in place to avoid failures. The positive thing about taking the step and automating this phase is that the vast majority of errors can be corrected and / or improved with automation systems, such as put to light, pick to light or voice picking, or by AGV robots that allow moving packages to a work station, sometimes in collusion with conveyors, where, once picked up by the operator, he will be able to route them correctly to his destination.
Although if what you want is an integral automation, it is also very important to be able to automate the flow of parcel movement internally, for which it would be advisable to check that the sorter systems are updated and efficiently communicate each necessary area from our warehouse. Tramosort can help you design this type of systems, standing out for its modularity. These sorter systems are designed to handle large volumes of parcels and have a large cycle capacity, so in big companies that have ecommerce having it is practically a must have.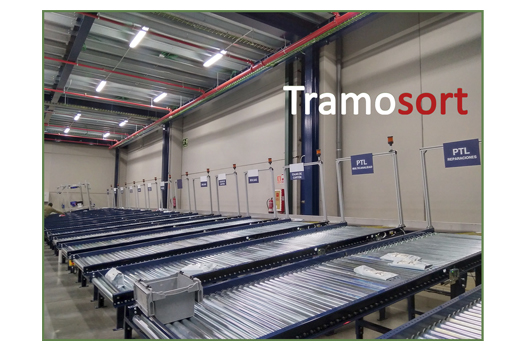 Finally an integral warehouse automation can be complemented with automatic palletizing systems, data capture systems (weight, volume, BC ...) such as those offered by Bedal by Parcel Kiosk or loading and unloading systems using telescopic conveyors that facilitate the logistic transfer in vans or trucks, such as those manufactured by Caljan, a leading company in the sector. The variety of automation warehouse solutions available today is quite wide and it is relatively easy to find the most appropriate one for each specific case.
But if you want to avoid your own research work, some specialized companies such as Tramo, belonging to JHernando engineering and that recently created Tramolog as a division focused on this area, can advise you, without commitment, so that together you analyze the strengths and weaknesses of each option and help you in the best decision to start the automation, partial or complete, of your warehouse or of your company's intralogistics processes.