Ensure traceability in pharmaceutical logistics and laboratories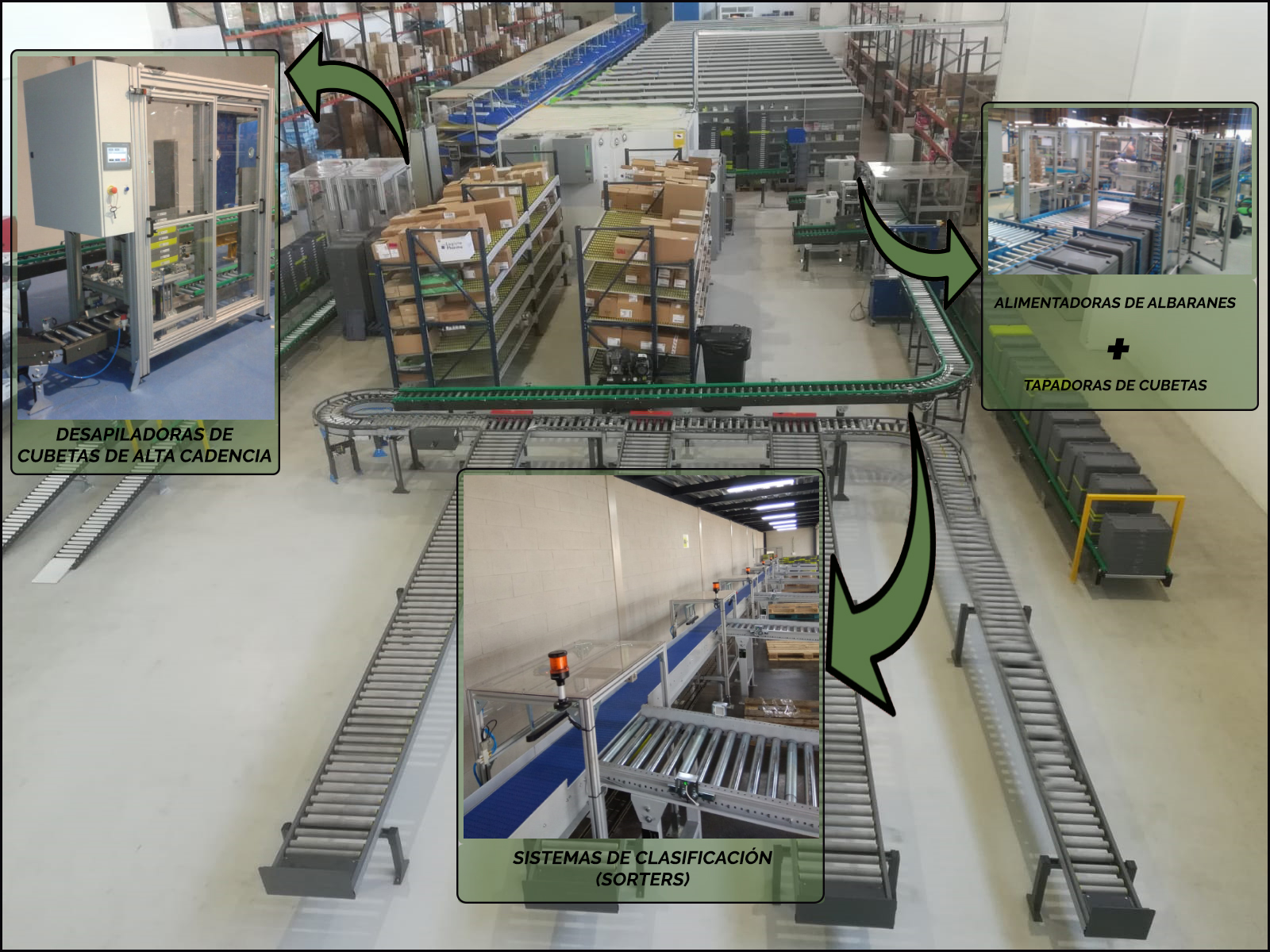 In the laboratory and pharmaceutical logistics area, where it is so important to ensure the correct traceability of the product as to comply with the Commission Delegated Regulation (EU) 2016/161 (which entered into force at the beginning of this 2019 and that hardened the processes to prevent the entry of counterfeit medicines into the legal supply chain) it is vitally important to have a careful handling of the product and reliable material handling systems that support each process.
When you need to move medicines through your own or a third-party warehouse, the first tool that should be available, in order to facilitate work and not make mistakes, is a feeder for delivery notes and documents that allows right from the start properly mark the content and the recipient of each product crates. This, combined with high-speed cycle covers that seal each of them, will ensure that the beginning of the chain is already aimed at success, reducing the margin of error to the minimum possible.
Automation, so booming in recent years, becomes especially relevant in sectors such as this one, where it is possible to control each process, helping productivity and minimizing risks for operators.
In this way, a continuous stacker / unstacker of high capacity crates can do the repetitive and not very rewarding works such as stacking or unstacking crates to incorporate them into the chain can be occupied. It will always do it more efficiently than in the case of human beings and, in addition, it will allow these operators to dedicate that time to carrying out other types of work more useful for the development of the business.
If the warehouse or the factory has several floors to overcome these obstacles it can sometimes be useful using pallet elevators, made to measure based on the type of height and dimensions of the elevator load. So that the chain does not slow down and the products can continue their way throughout the factory. While making these types of transporters so personalized is a medium high cost, it is easily amortized in time and money as long as the use will be continuous and avoid the complexities of seeking ad hoc, every time, alternatives that eventually become more insecure and that can end in failures or an incorrect manipulation.
On the other hand, all this could be completed with sorter systems specifically tailored to the needs of each client and that require the space allocated and gain efficiency in the operation. In addition to Automatic Guided Vehicles (AGV robots) that using the physical spaces available between those sorters, automate a daily tour to guide boxes and crates to warehouse sites that are not possible to reach by another system, or custom built under requirements of the NCF and FDA standards to be used in clean rooms, with a guaranteed seal that prevents them from emitting particles of gases and dust.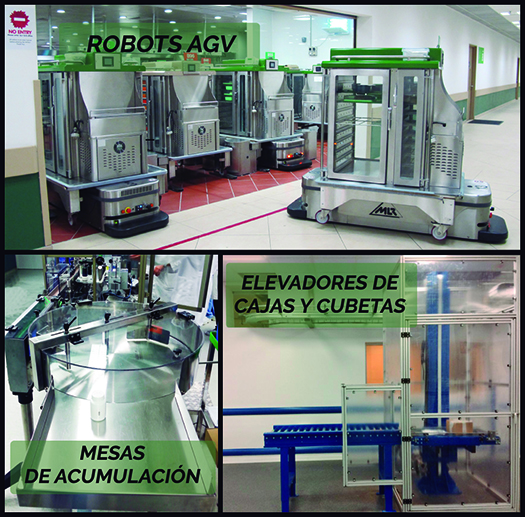 The popularity of these automatic vehicles has grown a lot in recent years, also in pharmaceutical logistics, where their use makes it easier to create routines within a warehouse, without the need for continuous supervision. MLR System GmbH, one of the world's leading suppliers of this type of systems, helps its customers to integrate this type of vehicles into a practical and efficient step, both in facilities already developed and in projects that start from the beginning.
JHernando, a company with more than 50 years of experience in the manufacturing and integration of material handling systems, not only distributes MLR AGV robots but has also carried out the modernization and implementation of many of the various process automations in laboratories and pharmaceutical cooperatives. So they know the strengths of this type of procedures and can advise without obligation if a company requires it to find the type of specific conveyor system closest to what that company needs.
Having a specialized company such as JHernando, which accompanies its clients from the beginning until the materialization of the complete solution of their needs, allows pharmaceutical laboratories to focus their energies on other areas of improvement, such as offering a good after-sales service or advance in its Research and Development areas.