Conveyors and sorters in coexistence with AGV Robots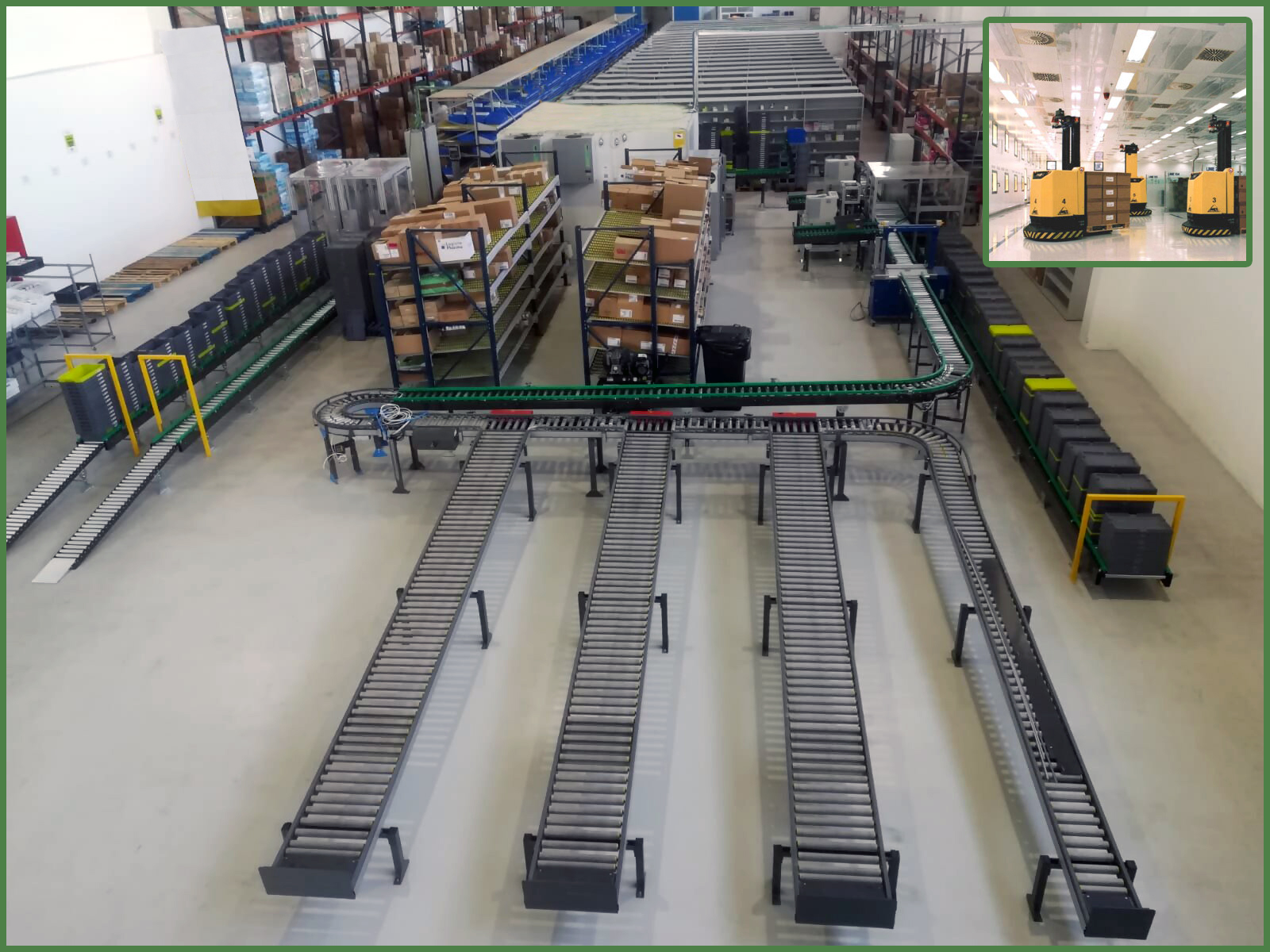 In the last 10 years, acquisition of automatic guided vehicles (AGV robots) for facilities in a different areas has grown significantly globally. Over time, AGV robots have proven to be able to provide numerous advantages to various areas, particularly significantly increasing the efficiency of operations in warehouses and the management of logistics processes. If, in addition, we implement AGV robots to perform repetitive material handling tasks, this could allow some companies to save on labor costs and reassign the personnel who was dedicate to do this in other more practical tasks, such as working to improve satisfaction´s clients .
JHernando, a spanish company with a long international experience, distributes in Spain and Portugal the MLR System GmbH brand, specialist in all types of AGV vehicles for various sectors.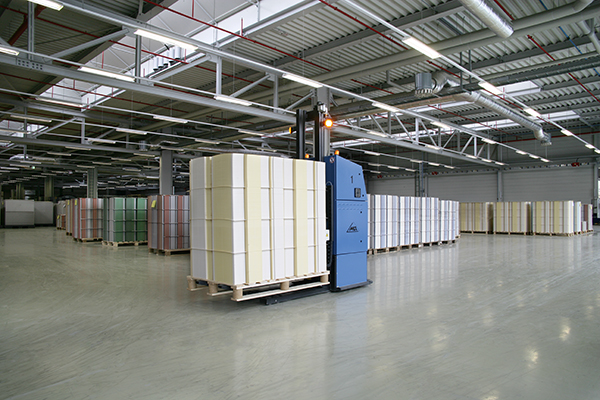 One of these is logistics for the pharmaceutical industry. The AGVs for this industry are built under the requirements of the GMP and FDA standards. It can also be made to measure to be used in clean rooms, with a guaranteed seal, which prevents them from emitting dust particles and gases.
In their extensive experience, JHernando engineers have assembled many complete conveyors systems and sorting systems (sorters) for laboratory products and pharmaceutical cooperatives of recognized prestige, and know the importance of a modern automation and as effective as possible in this type of systems. Stacking and unstacking of boxes and buckets in continuous; cappers with high cycle speed; or strapping and shrinking of pallets, which comply with European regulations, are common facilities for JHernando engineers. If you add the good work of AGV vehicles to fulfill certain functions, the logistics processes in your pharmaceutical sector can improve significantly.
Another of the important areas where AGV vehicles can make a difference is in the packaging sector. As an example, recently the brand Envasados ​​Leopold S.L., which has a production area in Germany of 48,000 m2 in which it processes more than 65,000 tons of cardboard per year, inaugurated a new production plant located in Marbach. In it, Envasados ​​Leopold built one of the most modern facilities for die-cutting and folding cardboard boxes in Europe. From the entrance to the warehouse, the storage of semi-finished product, the production areas of printing, die-cutting and gluing, until the final storage and the warehouse exit, all the stages of the process have been automated in it.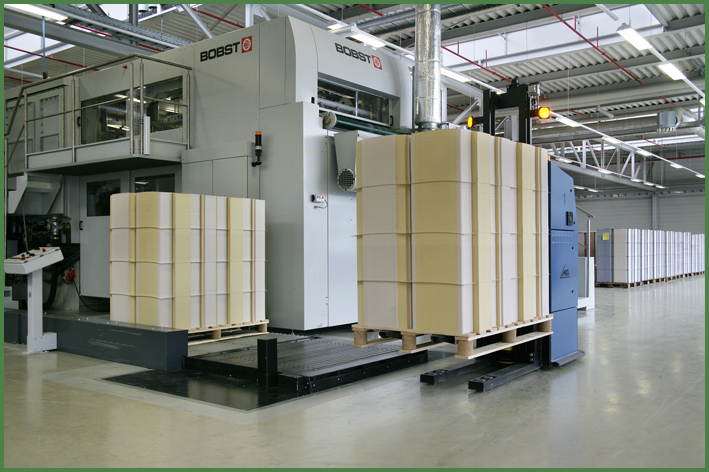 Precisely an important part involved in the efficient flow of materials was a system of MLV AGVs. As soon as a pallet of cardboard sheets is processed and ready to be collected in a punching machine, a transport order is generated and an automatic vehicle with forklifts from the Phoenix family goes to that point to pick up the load. Immediately afterwards, the vehicle goes to a specific area of ​​the industrial warehouse and delivers the load, creating a block storage.
The AGV System works in Leopold Packaging continuously in 3 shifts, 24 hours/day. In addition MLR technicians can access the AGVs directly by remote control and through the Ethernet network. Technicians can read the fault history, access anomalies and resolve them remotely. Thanks to remote access, it is no longer necessary for a qualified technician to show up at the installation every time.
In summary, each sector and the requirements of each company will vary their automation needs. Companies like JHernando can help your company find the type of AGV robot and/or the specific transport system that is closest to what your company needs.